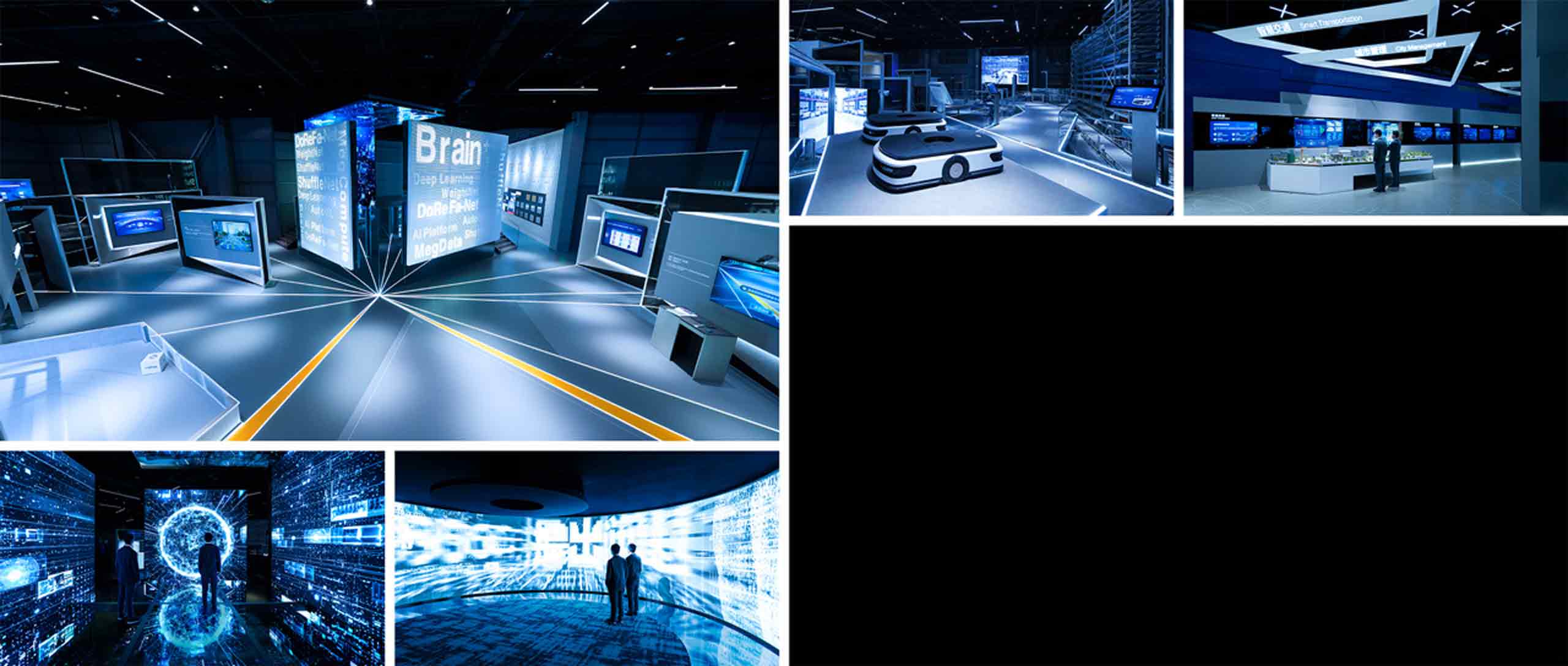 MEGVII A.I. Experience CenterImmerse yourself in the Future of A.I.
Xenario has collaborated with MEGVII, one of the world's leaders in artificial intelligence, to create MEGWorld, a future-oriented experience center exploring multiple aspects of A.I. empowered Life, Production, Governance and Development.
We have chosen to juxtapose plain yet bold materials, like concrete, wood and glass with sophisticated textures like laser perforated aluminum, or brushed mirrors to evoke the young and cutting-edge corporate spirit of MEGVII. Our thorough appreciation of A.I. technology and MEGVII's cutting-edge research has allowed to efficiently organize the visitor experience and create interactive exhibits that are "easy but not simple" - clearly conveying the user benefits of these complex technologies. In the center, a futuristic elevated cube, called Brain++, radiates its "intelligent" light across the exhibition space. The visitors will circle around this marvel until they finally enter it and immerse themselves in an audio-visual rendition of the core code that is at the origin of this company. Meet an artificial mind - meet the future.