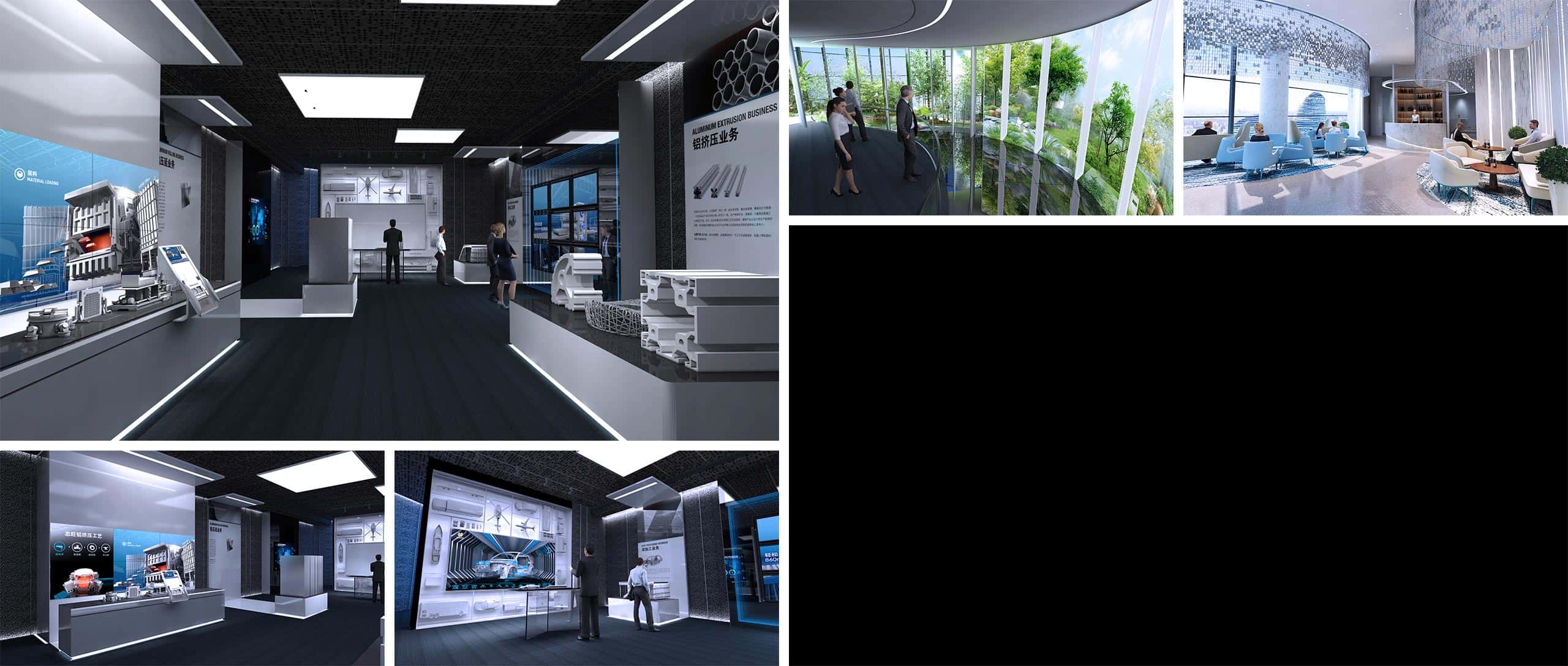 Zhongwang Group Headquarters Exhibition CenterShaping a new impression of Aluminum
China Zhongwang Holdings Limited is the world's second-largest and Asia's largest manufacturer of industrial aluminum extrusion products. Its aluminum products dominate in the fields of transportation, mechanical equipment, and power engineering. Zhongwang is committed to building the company into a modern enterprise group whose management, service, craftsmanship, technology, and quality have reached the international first-class level. The Zhongwang Headquarters Exhibition Center, with an exhibition area of ​​approximately 1400m2, is a forward-looking showcase of its corporate image. The project also won several awards for construction achievements, including the LEED Platinum Certification.
Xenario Inc, guided by its mission to set the "Next Exhibition Standard", has created a crossover of technology and art to show how aluminum, in its many forms, is shaped, designed, and used to make our world a better place, today and in the future.