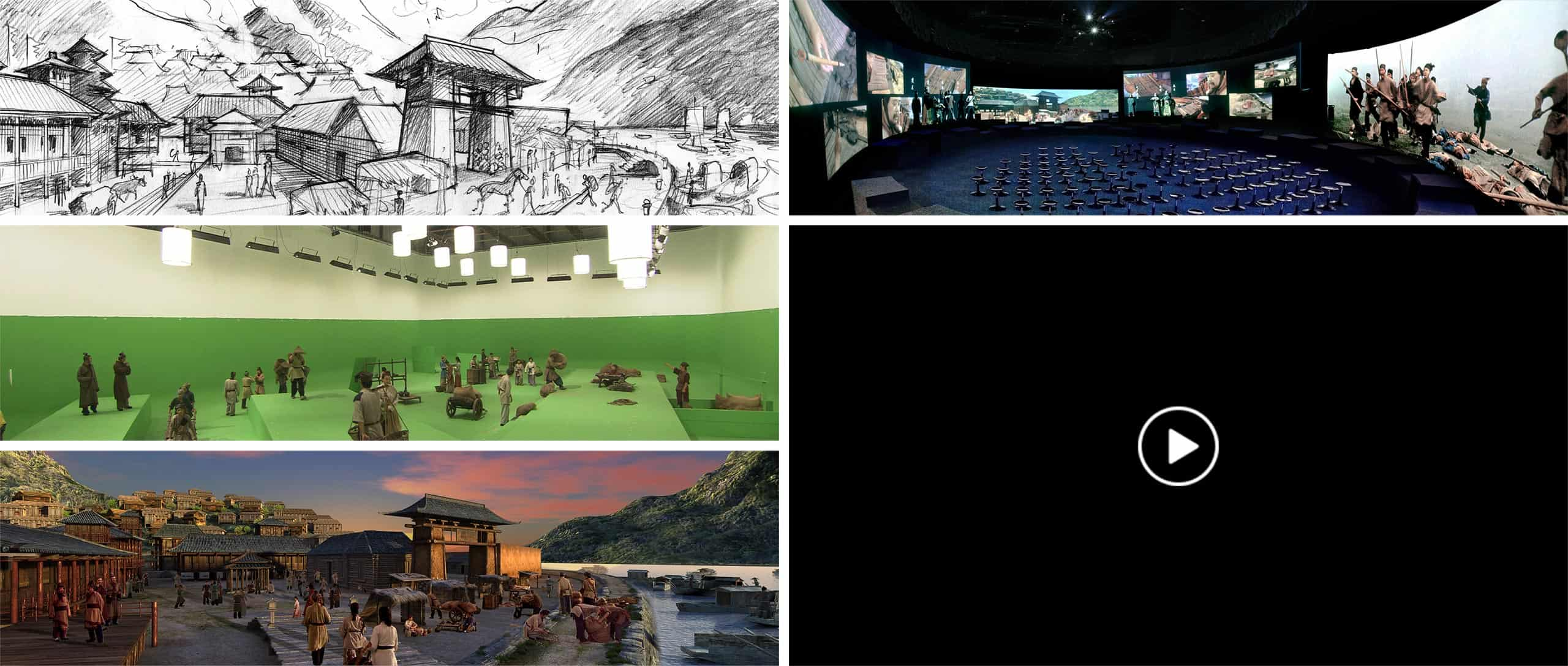 Qin Dynasty History Museum
Reviving the Past- A New Media Space historical production
In this theatre all impressions are beyond your expectation. The audience discovers talking sculptures, while the curtain is raised to launch a gigantic film. Yet what appeared to be a flat screen all of sudden reveals itself as layers and layers of physical space, opening a window onto the bustling life of an ancient city. As the story unfolds, heros are born, wars are fought, and the entire space all around the audience becomes alive. The audience finds itself in the very centre of the battlefield, the floor starts to tremble, arrows fly over their heads. As the curtain falls, everything drowns into the depth of time and the viewer finally returns to reality.